| | |
| --- | --- |
| Visitors ID Gate Pass Maker Software | Now at $49 |


Software design visitor ID card as well as Gate Pass for visitors by choosing Pre-defined Templates. Software helps users to manage all visitor's records in to a database. You can also export all visitors records in to an Excel file.

Visitors ID Gate Pass Maker Software manage your incoming and outgoing planned or unplanned visitor's. Using this software, You can add visitor's details to the database as well as search visitor's records according to Name, Company Name, Date Range etc. as per your requirements.

Order Visitors ID Gate Pass Maker Software


Software Features

Provide option to send designed Visitor's ID card via email settings whenever require.
Software provides Image Cropping Tool option to crop a single image or to crop multiple images for your ID card.
Software also provides option to add your Visitor details to the database.
Software provide Camera to take picture of visitor , needed while designing visitor ID Card or Gate Pass.
You can Export designed visitor ID card as Image (JPEG, PNG etc.), as PDF and as Template.
Software provides print option to print designed ID cards with support to all major types of printer.
Camera option is provided , So that you can quickly capture image of visitor require for your ID card.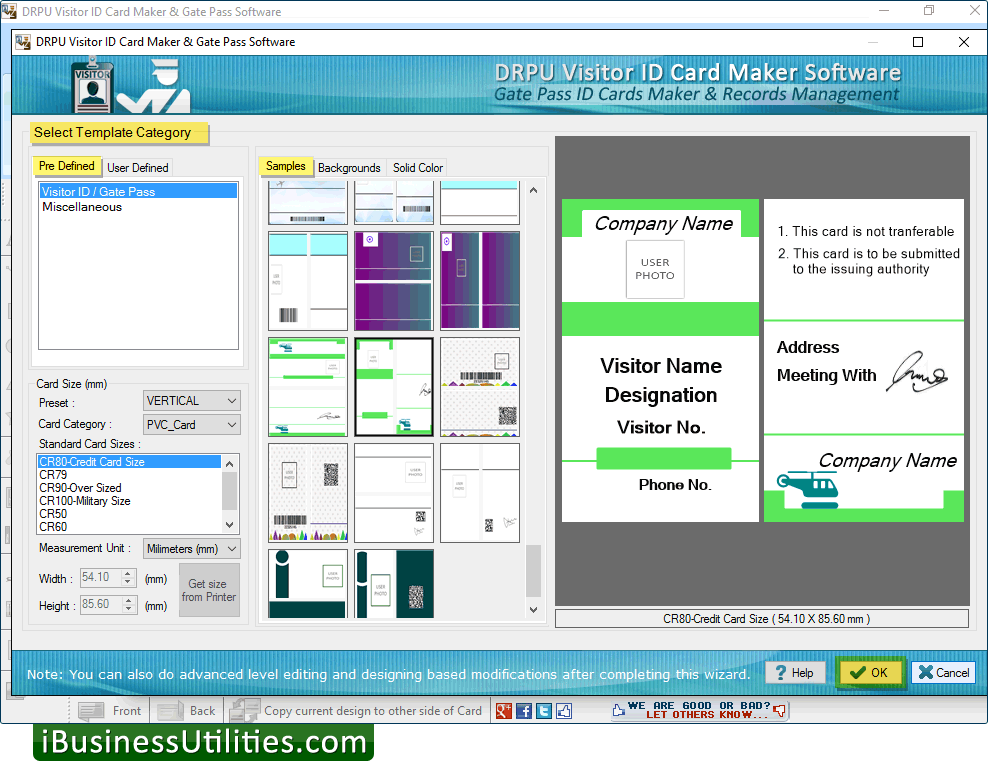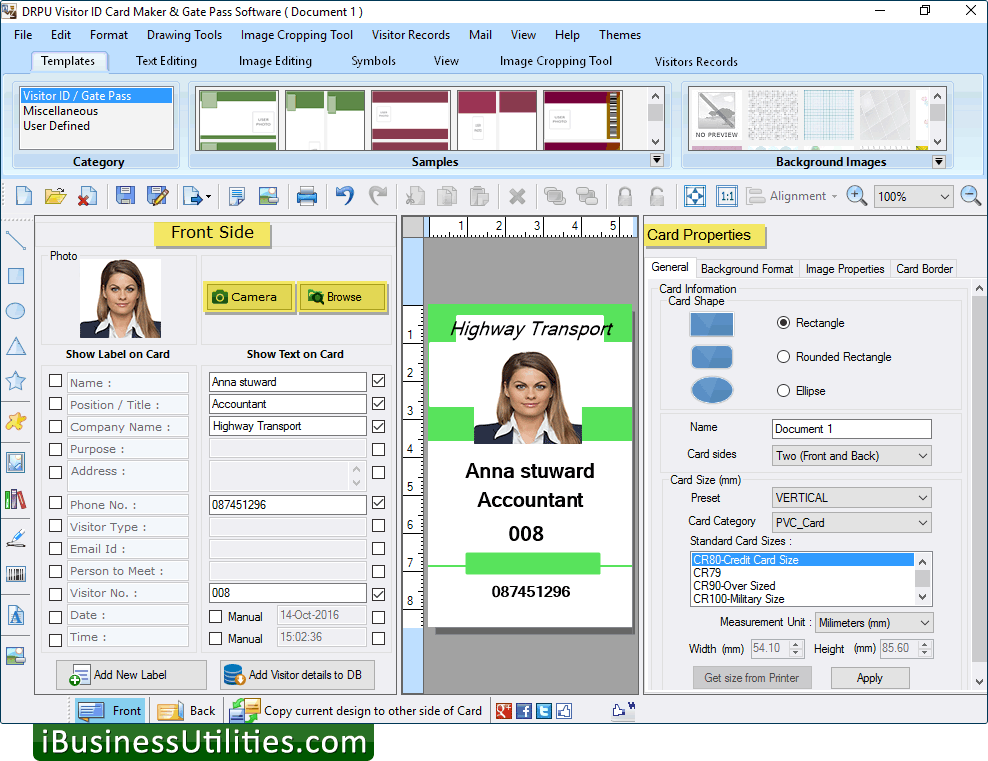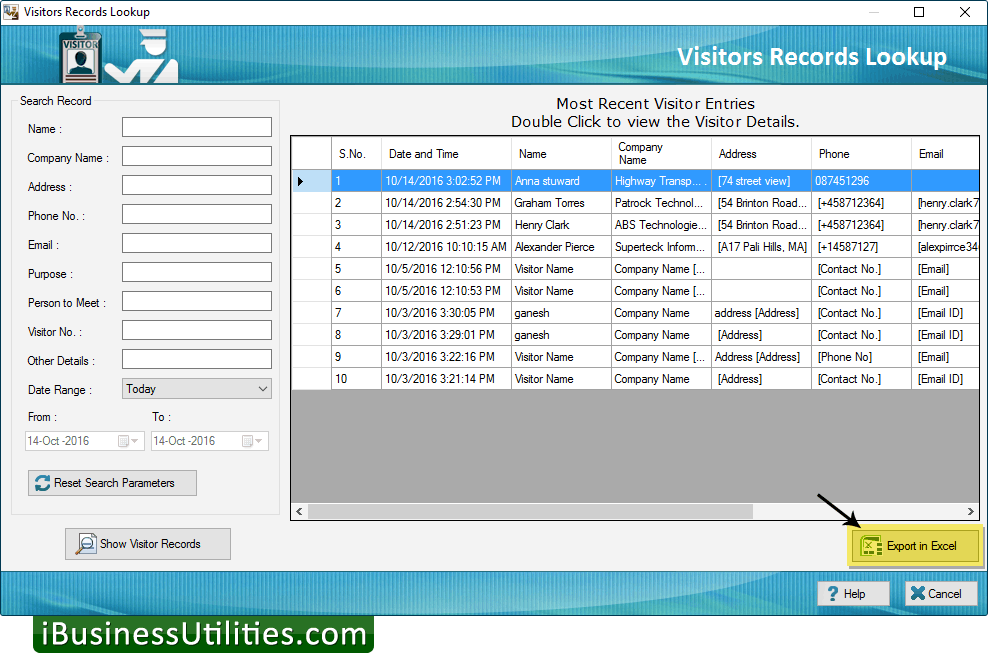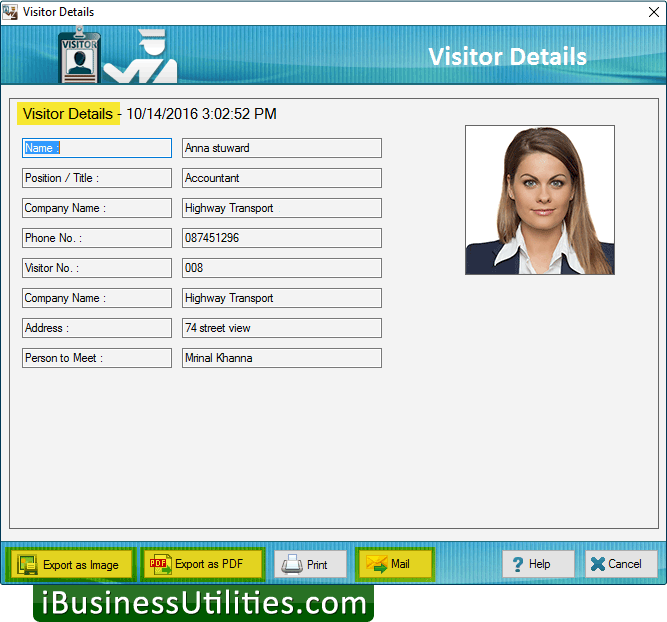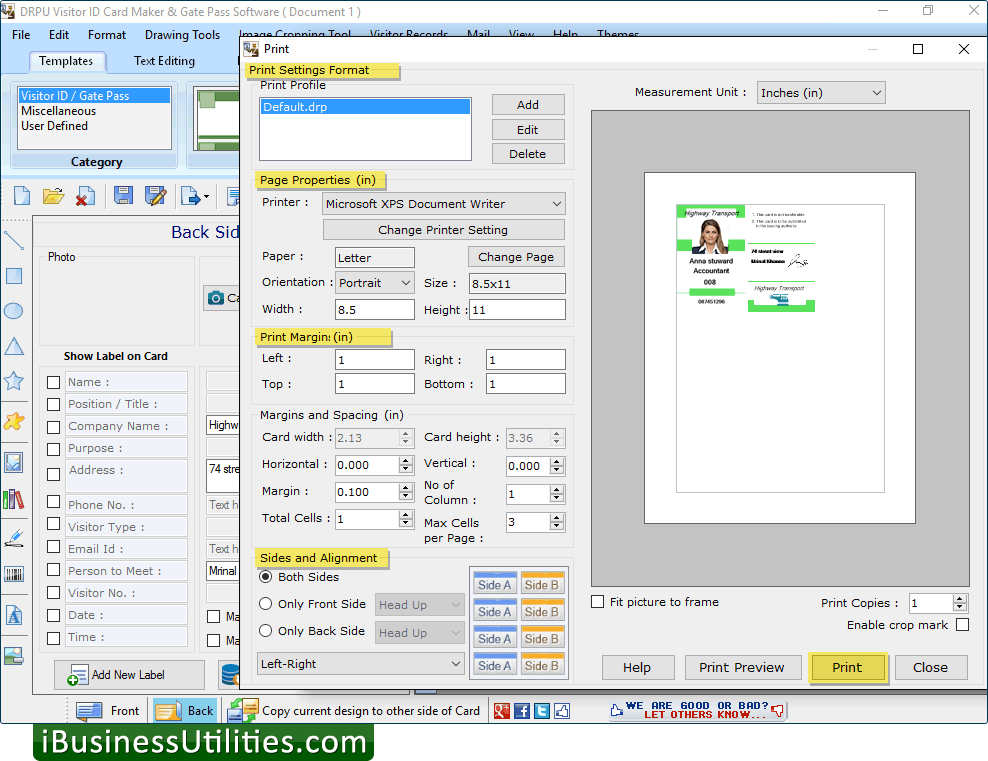 Home

|

Buy Online

|

Downloads

|

Knowledgebase

|

Contact Us

|

Support

|

Sitemap

|

Terms and Conditions
© Copyright DRPU Software Pvt. Ltd.